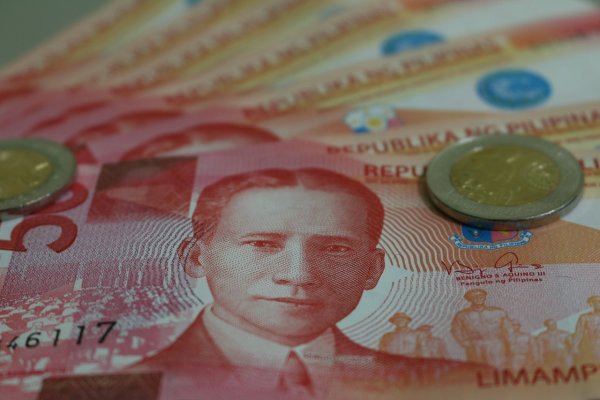 Cash Loans Sure Approval in the Philippines
Banks incessantly advertise loans products, and times they may offer you irresistible rates and repayment terms, but the reality is that even though you may get the loan, approval can take days, or even weeks. That means banks, among other loan options, come as second-option or even third, when you want fast cash with a sure approval. Quick cash loans are the best alternative when you need quick funding. These loans come with lenient requirements, hence you almost have the guarantee the lender will approve your loan application.
With so many urgent bills and financial needs popping up, a cash loan with sure approval might just be what you need to salvage your problems. You only need to have a stable income and keep up with monthly or weekly repayments. With digital lending widely expanding, cash loans are everywhere you look now.

First, let's talk about what a cash loan can do for you.
What it means to apply for cash loans with sure approval
A cash loan with sure approval means the loans are guaranteed to get as long as you meet the lender's minimum requirements. Regardless of the lender whom you approach, your loan stands to be 100% approved as long as you fulfill the eligibility set forth by the loan provider.
Provide the correct answers when filling the application form, and meet the typical minimum requirements of that specific loan. Such requirements can be factors like age, gross monthly salary, your employment status, and so on.
Other requirements include:
Having a credible credit history.
Providing all the necessary documents.
Be in a stable employment position.
Provide accurate information about yourself.
Meet the loan's minimum income level.
Why Cash loans have an advantage over bank loans
When it comes to bank loans, they are not the most favorable financial products when you are in need of quick cash. Let's say you have an emergency on the pipeline to take care of, and you need to top up what you already have. Going for a cash loan makes sense because the requirements are not as stringent, plus the loan approval goes through fast.
Also, although some banks have made it convenient to apply for respective loans through online platforms, in some cases, you still have to visit the branch offices in person. Although you may want cash within the fastest time possible, going through a bank can take you days to get it even though you may have met all the minimum requirements outlined by the bank.
In contrast, you can access most cash loan products through dedicated online websites or applications. The apps are just as simple to use, and you get to apply for the loan at the convenience of a mobile phone.
Good reasons to opt for a cash loan with 100% approval
Many Filipinos consider taking out loans for varying reasons. It could be to cover an emergency, pay a pending bill, or cater for the family. Here some reasons to get a quick cash loan with approval:
Pay for medical expenses.
Buy food stuff or pay the bills.
Cover wedding expenses.
Undertake a home renovation.
Travel on a holiday or vacation.
Perks of applying for Cash loans with sure approval
Quick and convenient registration process. Unlike banks with a rigorous application process and long wait times, cash loans are convenient to apply. That's because you go through an automatic system that relies on the credit scoring mechanism to determine your loan approval. With most lenders, if you have maintained a clean credit profile, you can have the loan within 10 to 15 minutes. In some cases, it takes several days.
Choose the amount you wish to borrow. Lenders give you the option to "choose the amount" you wish to borrow.
No collateral or guarantor needed. Here, you will not need to approach your lender with any collateral or a guarantor.
You can negotiate loan extension in case of a financial hardship. Should you fall behind with the payments, you can talk to your lender to extend your loan repayment period.
You need minimum documents to get approved. Getting a loan through a bank can be rigorous given the long documentation list you must meet.
Often, your credit history is the major criteria during loan application.
Dedicated customer service.
10 low interest cash loans, 100% approval
When seeking for quick cash approval in the Philippines, you can any of the following online lenders:
How to apply for cash loan 100 approval
Once you have decided you want a quick cash loan, you can apply for one through a private loan lender or a bank.
Step 1: Compare the market rates and choose your lender. It can be an online lender or a banking institution.
Step 2: Fill the loan application form.
Step 3: Wait for the lender to review your application.
Step 4: You receive the cash into your mobile wallet or bank account (if approved).
As usual, to increase your chances of lending companies approve your loan; there are several steps you can undertake as well.
Have a stable job. With most lending companies in the Philippines, you will need to have a stable income source for you to borrow money. Because you are going for an unsecured, you will most likely don't have to put down collateral. Having a stable income source demonstrates to lenders you are capable of repaying the loan.
Be honest in your application. Provide correct details when submitting your application.
Provide the necessary documents. Your lender may ask that you provide documents like certificate of employment, payslip, a credit card bill, and so on. Be sure to comply with the requirements to improve your loan's success rate.
Comply with terms and conditions of the lender. Before you apply for the loan, be sure to go through the terms of the loan. Read the FAQ to familiarize yourself with the nature of the financial product.
Typical Requirements for getting a Cash loan
For you to get a cash loan in the Philippines, the requirements aren't so demanding. Here is what you need to get a cash loan:
Be a Filipino Citizen.
Have a government-issued loan.
Proof of income.
Age above 21 years of age.
Be employed.
Proof of employment.
With some lenders, you may need to provide proof of billing.
Have a working bank account or e-wallet.
Have a working phone number.
Remember this when applying for quick approval cash loans
Shopping for a loan ought not to be a venture you dive into without having done your research. You don't want to end up with stubborn loan collectors or paying exaggerated fees for the loans you pick. Here are some points to keep in mind:
Terms and conditions of the loan. Always ensure you familiarize yourself with the underlying conditions and terms of a loan. Find out everything you need to know before you apply for the loan.
Method of payment. How will you receive the loan? Find out if the loan will be paid directly to your mobile number, or bank account number, credit card or you will have to visit the lender's office in person.
Interest rate payable. Be keen on the interest rate payable. Interests rate
Look at the amount available to borrow and the repayment term. With most cash loans, the amount you can borrow ranges between PHP1000 and PHP50000.
Possibility of a loan extension. Find out if the lender can extend the repayment period should fall behind in payments.
Repayment method. While you are so determined to get the money, also find out the option in place when repaying the loan. You can have different payment options, such as electronic transfers, over the counter, or cash pick up terminals.
Final Thought
A cash loan with no approval is convenient when you are in need of quick funding. Although you opt to ask your friend or that uncle to bail you out in times of tough financial seasons, sometimes you don't want to deal with the pressure of approaching them and explaining yourself. A cash loan from a lending company can sort you out - just make it your mission to repay the loan.

Cash Loan Philippines Sure Approval
rating:
4.5

/5 from

929

votes.