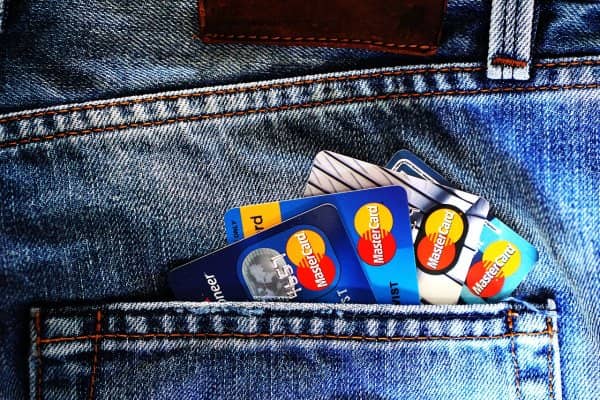 Irrespective of whether you apply for the credit card online or from a physical bank location, the qualification process is the same because the same factors will be considers. Hence, if you are wondering how to apply for a credit card and get approved, you need to look at what might get your application denied and fix it before applying. Here are the main issues that prevent consumers from successfully applying for a credit card in the Philippines.
1. Poor Credit History
Banks and other lenders share your credit transactions with each other as a strategy for determining an individual's credit history. If you have previously defaulted or delayed making payments on a debt/loan/credit card, then this information is available for the credit card companies. In such a case, you have a bad credit history; hence, you are deemed to have poor overall credit score. A credit score is a rating that lenders use to determine your credit worthy. If your credit score is too low then a credit card company will decline your application. To fix this problem, you should pay off your current debts first so as to give your score a boost and make you credit worthy again.
2. Debt to Income Ratio
When you apply for a credit card online, the issuing company conducts a comprehensive financial back ground check based on the information you provide in the credit card application form. Hence, irrespective of your credit score, they will still check to see if you have any other pending debts. Considering these debts are paid from your income, they will calculate your current debt to income ratio and determine if you can comfortably afford to repay the credit card debts. If your debt to income ratio is too high, then the company will decline your credit card application deeming you a credit risk. Hence, if you intend to be using credit cards, it is essential that you maintain a healthy debt to income ratio. If your debt to income ratio is high you might want to opt for a credit card with a tight limit.
3. Lack of sufficient Proof of Income
When applying for a credit card online, you will also need to prove that you have a steady income source based on your bank statements. Most banks will also ask you to provide poof of employment if your bank statements have long transaction gaps.
If there are discrepancies in your bank statement or you are unemployed, it is difficult for the credit card company to determine your income intervals, thereby they will decline your application. A good remedy to this problem is to provide a bank statement for the bank account you most frequently use. Alternatively, you can apply for a credit card from your bank because they have a longer history of your account transactions.
Also, make a point to make frequent deposits into a bank account irrespective of whether you are employed or not. This will help you get some transaction history that the credit card company can use to determine your income.
4. Applying for the Wrong Credit Card
In the Philippines, there is a wide variety of credit cards to choose from. Each credit card has a different set of requirements for approval. Due to lack of sufficient research, some people often apply for credit card which they do not meet all the requirements; ultimately, their application gets declined. As a summary point, before applying for a particular type of credit card, ensure you conduct sufficient research into the requirements, and only apply if you meet all the requirements.

Credit Cards
rating:
4.5

/5 from

20

votes.