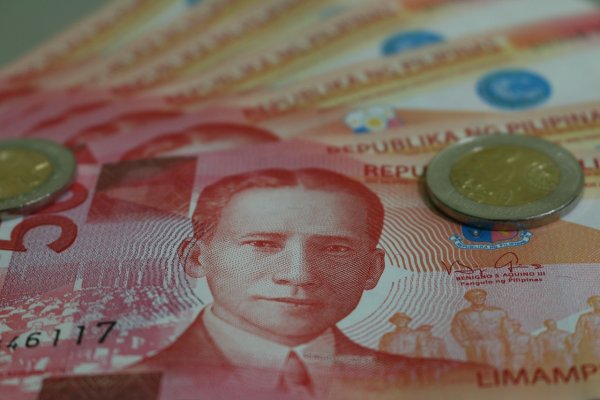 Are you looking for a loan in the Philippines?
You never know when a financial emergency will strike. You may want to top up some cash for varying reasons: to take care of an emergency, undertake a home renovation, pay off a credit card, buy business inventory or even pay for a travel ticket. It can be any financial need, but your existing balance is not enough to cover for the need.
It's not unusual to find yourself seeking for a loan in times of financial struggles. Taking a loan can sail you through the roughest of moments. A loan can bail you during tough financial waves.
Lucky for you as a Filipino, loans in the Philippines come in varying features and forms. In fact, getting a loan these days is quite straight-forward. Depending on your financial needs, you only have to review different loan products, and take your pick.
Here are four loans types in the Philippines, and the best places to apply for one.
Quick Cash loan/emergency loan
A quick cash loan is type of a short term loan that a lender expects you to pay within a short period. You can receive these loans from private lenders or government agencies. When you have a pending emergency or a short-term need that needs money, a quick cash loan will most likely bail you out of such a situation. It could be you want to pay for tuition fee, pay your credit card interest, or cover a medical emergency.
When you apply for this type of a loan, the lender sends the money directly to your account once they approve your loan application. Usually, you receive this loan in your account within a few hours.
The major con to a quick loan is that it comes with a high-interest because the repayment term given by the lender is shorter. Also, compared to other type of loans, the amount you receive as quick cash may not be as much.
Most quick cash loans in the Philippines are unsecured. That means you need minimal documents when applying.
3 types of Quick Cash loans:
Online emergency loans
Private lenders in the Philippines mostly offer this type of loan. The application process is easy, and you get the cash within a minutes or at most 24 hours.
This category of cash loans is offered by government agencies, and they specifically target people who are victims of natural disasters. Such calamities will include disasters like earthquakes and volcanoes. Examples of government provided loans include:
Company-based loans
This category of loans is offered by companies to employee in times of an emergency. A big advantage with this loan is that in most cases the lender charges no interest rate. On top of that, it's a loan you can easily manage since the employer will deduct the amount you owe from your next salary.
Features of quick cash loans:
They may come with a high interest rate since no collateral is required.
Interest rates varies between 5.95% up to 10%.
Loan tenure: Between 2 years and 3 years.
Loanable amount: up to PHP40,000.
Personal loans
A persona loan is fixed-repayment loan that you borrow from a credit union, bank, or a private lender. You can use this loan to cater for multi-purpose needs, such as travel, hospital, home and school. Most lenders would required that you have an outstanding credit history, and with some lenders you stand a higher chance of approval if you are principal cardholder.
We have two major types of personal loans in the Philippines:
1. Unsecured personal loan
With unsecured loans, the bank or lender does not require that you secure the loan with collateral. Often, you will need an outstanding credit history, and the interest payable is higher than secured loans since you don't provide collateral.
Features of unsecured loans in the Philippines:
Interest rate: ranges between 1.2% and 1.59% per month.
Amount of loan: Ranging between PHP20,000 and PHP 3 million.
Minimum monthly income needed: with most banks and private lenders, you need to be earning at least PHP 14000 in gross income.
Repayment terms: Falls between 3 months and 36 months.
2. Secured personal loan
A secured loan can be a good alternative if you are seeking smaller monthly repayments. With secured loans, you will need a form of collateral.
Compared to unsecured loans, this category of loan may come with a lower interest rate. That's because you guarantee the loan with a real asset. It can be a home, an unpaid invoice, inventory, or a car.
While you stand a good chance of getting your loan approved faster, you might lose your property should you default in making payments. You will need to be in a financial position where you can keep up with the monthly repayments.
Features of Secured loans in the Philippines
Interest rates: 0.79% and 0.84%.
Loan repayment period: between 6 months and 36 months.
Amount to borrow: Between PHP 10,000 and 3 million.
Minimum monthly income needed: A gross income averaging from PHP 20,000.
A salary loan is specific type of a loan granted by private lender or your employment company, and they are usually payable on your next payday. When a lender loans you the money, usually small amounts, they get to deduct the principal amount you owe, plus the accrued interest from your next salary. loan repayments can be done through a salary deduction scheme, such that the loan amount or installments can be automatically paid when your salary reflects in the bank account, the next pay day.
Your gross earning will determine the amount you will get as a loan. Moreover, you can choose to pay the loan in full or in installments.
Some more features of cash advance loans:
Interest rates: 0.8% per day.
Loan tenure: between 8 weeks and 3 months.
Loan amount: can range between PHP 2,000 and PHP 40,000.
Typical requirements:
You need a valid ID (UMID, TIN, or Driver license).
Meet the minimum monthly requirement.
Have good credit rating with your bank.
Business loans
If you are having plans of expanding your business, but you running low on cash flow, you may want to consider getting a business loan, otherwise referred to as SME loans. For you to get this specific type of a loan, the bank requires that you provide an asset as collateral.
Your specific needs will often influence the type of business loan you choose. For starters, there is the line of credit loan, equipment loan, and conventional business loan.
Line of credit: You will need this loan for short-term purchases that can be settled with small amount of cash.
Equipment loan: If you want to purchase equipment for your business, but you lack the cash up-front to make it happen, an equipment loan is what you need. With this loan, you can afford your equipment of choice.
Conventional business loan: If the line of credit is not sufficient to cover your needs, you can go for the conventional business loan that allows you to borrow huge amounts.
Features of business loans in PH:
Interest rates vary between the loan tenure; 6.5%-10.5%.
Loan repayment term: can be up to 15 years.
Amount loanable: falls between Php 100,000 and PHP20 million.
Gross income requirement (P.M): PHP 40,000.
The application can be lengthy.
They come with strict requirements that you have to meet. That because the bank has to evaluate if the incoming revenue in your business can salvage the loan.
In some cases, you may have to put up collateral to qualify for the loan.
Where can I borrow money fast?
It depends on the type of loan you want. It can be a personal loan, an emergency loan, a business loan or a salary loan.
When you want money fast, there are always places to look in the Philippines. Perhaps you want to repair your car, renovate your home, or take of a medical emergency. When such a financial emergency strikes, you most likely want to go for a quick approval loan; whether it's a quick loan or a personal loan.
Some of the lenders with fastest approval include:
1. Asteria
Asteria is one of the online lending companies with a fast loan approval program. Asteria will come through when you are facing an emergency crisis, and you need quick cash.
Approval time: within 48 hours.
Loan Features:
Borrow between PHP 2,000 and PHP 20,000.
Interest rate: 0.8% per day.
No collateral needed.
Typical requirements:
You must be between 20 and 60 years old.
You must be employed.
You must be earning a minimum monthly income of PHP 10,000.
Documents needed:
Duly-filled application form.
Government-issued ID.
Company ID.
Latest payslip.
Proof of billing.
2. Tala Philippines
Tala Philippines is yet another option to try when you want to borrow money fast. Tala is a private loan provider, and all you need an Android phone, and your ID.
Approval time: 24 hours.
Loan Features:
No gross monthly income required.
No collateral, guarantor, or credit card required.
Loan tenure: 21 days- 30 days.
Interest rates:
Borrowing amount: between PHP 1,000 and PHP 10,000.
Typical requirements:
Ages between 18 years and 65 years.
Mobile phone.
Income source.
Documents:
Government ID: PRC ID, UMID, passport, voters.
Proof of billing.
Proof of income.
When you are in need of quick cash, Cashwagon is one of the places to shop for a cash loan. Cashwagon loans are hassle-free, the application process is straightforward, plus the loans have fast approval time.
You can borrow between a minimum of Php 7000 and Php 20000.
Approval rate: 1-2 working days.
Loan features:
Interest rate: 1.3% p.m.
Loan tenure: 1 month.
Minimum monthly income: PHP 6,000.
Typical requirements:
Be at least of age 20 and 60 years.
Earn a minimum gross monthly salary of PHP 6,000.
No collateral required.
Documents needed:
A valid government ID.
A working bank account.
On credit evaluation, CashWagon may ask to provide additional documents.
4. Welcome Finance
Welcome Finance is another credit company you are likely to get a loan at a fast approval. At Welcome Finance, you can apply for various types of loans, including personal loans, salary loans, and auto loans.
Approval time: 2-3 days.
Amount you can borrow: Employed individuals can borrow amounts ranging between PHP 20,000 and PHP 500,000. As for self-employed individuals, they can borrow between PHP 50,000 and PHP1,000,000.
Interest rates: Varies between 1.6% and 3% for unsecured loans. As for secured loans, the interest rate varies between 1.0-1.9%.
Loan tenure: varies between 12 months and 36 months.
Typical requirements:
Two valid government IDs.
Utility bill.
Payslip (2 months latest).
Last 3 months bank statement (if self-employed).
Business permit (if self-employed).
Most definitely, there are many lending companies in the Philippines offering cash loans. As you evaluate more options, be sure not to work with fraudulent companies or business that are negligent with borrowers' personal data.
What is the best online loan in Philippines?
The Citi Personal loan is one of the best loans in the Philippines. With this loan, you can put it into many purposes. Apart from getting a high loan amount, this loan comes with a flexible payment scheme and Citi bank process the loan fast. Supposing you are earning a minimum of PHP 21,000, you can borrow up to PHP 2M. Such a loan can have lengthy tenure; up to 5 years.
Loan features:
Fast approval time: 24-48 hours.
No collateral or guarantor.
Fixed interest rate: 15.16%.
Amount to borrow: Minimum amount you can borrow is PHP 20,000 while the maximum can be up to PHP 20,0000.
Loan tenure: 1-5 years.
Requirements:
Ages between 21 years and 65 years.
Be earning a minim gross monthly income of at least PHP 20,000.
Have an existing credit card: Non-citi (at least 3 months). Citi members (at least 6 months).
With EastWest personal loan, you can borrow up to 2M.
Features:
Interest rate: `1.49% per month.
Loan amount: ranges between PHP25,000 and PHP2M
Minimum monthly requirement: PHP25,000.
Loan tenure: ranges between 12 and 36 months.
You don't need collateral or a guarantor.
Typical requirements:
Ages 21 and 65 years.
Your government-issued ID.
Latest ITR/BIR FORM for employed individuals.
Latest payslip (3 months).
Latest statement of account
Certificate of employment.
If you are in the market for high loan amount but one that comes with low-interest rate, you could try the personal loan security bank from Security Bank. With this personal loan, you are can qualify up to PHP2M. Also, the loan comes with affordable payment terms, and you don't need to put down collateral to qualify for one.
Typical requirements:
Amount you can borrow: Between PHP 30,000 and PHP 2M.
Loan tenure: ranges between 12 and 36 months:
Loan approval time: 5-7 working days.
Typical requirements:
Be a Filipino Citizen.
Be at 21 and 65 years of age.
Earn a minimum gross monthly income of PHP15,000 if employed; otherwise if you are self employed, PHP 30,000 is the minimum gross monthly income.
Have a valid mobile number or landline.
Documents: Valid government ID, proof of income (Payslip or BIR Form).
First Circle is one of the credit financing companies where you can get financing for your business. As an entrepreneur you can borrow up to PHP10M, and a low as PHP10K. Ideally, how much you can get depends on you're the performance and size of your business. If you meet all necessary qualifications, you can have your loan processed within 5 business days.
Loan features:
Approval time: 3-5 business days.
Loan amount: a max of PHP 2,500,000.
No minimum salary requirement.
Loan tenure: a max of 180 days.
Interest rate: 1.74% per month.
No collateral; no hidden fees.
Submit your application form online.
Typical requirements:
Your valid government ID (passport, driver license, TIN ID, e.t.c).
Proof of billing.
DTI or SEC certificate.
BIR certificate of Registration.
If you are having trouble getting from one payday to another, one of the options you can try is the GDIF salary loan. You apply for the loan online although it can up to 7 working days before the lender can process it. With Global dominion you can borrow up to PHP 100,000. You don't need a collateral, credit card or Post dated Checks.
Features of this loan:
Loan you can borrow: ranges between PHP20,000 and PHP100000.
Minimum salary requirement: PHP25000 per month.
Loan tenure: up to 12 months.
Interest rate: 2.5%.
You don't need PDC or credit card to apply.
Loan approval: 7 days
Requirements:
Be if age 21 and 60 years.
Have a working status as an employee for at least 1 year.
Your employer must have a solid reputation; at least, the company should be in the list of top 10K corporations.
Documents needed:
Government-issued ID.
Your company ID.
Latest proof of billing.
Latest payslip.
COE (at least 3 months old).
Which bank is easiest to get a personal loan from?
The reasons for opting a personal loan can be many. You may want to buy high-ticket item, fund a business venture, finance an emergency, pay tuition fee, or even pay off your credit card. In most cases, it is easier to get a personal loan with banks that don't require you to put down collateral or have a guarantor to get the loan. When securing a personal loan in the Philippines, you will find it easy to get one with the following banks:
Citi bank personal loan.
Eastwest personal loan.
Security bank personal loan.
UCPB personal loan.
Chinatrust personal loan.
Welcome Personal Loan.
Leverage personal loan.
PBCOM personal loan.
Maybank personal loan.
HSBC personal loan.
Final word
You never know when you will need a loan. You could be moving homes, travelling, or setting up inventory for your new business. If you are capable of repaying the loan, go ahead and make plans on how you can apply for one. Ensure you have a strategy when you take out the loan -- making repayments shouldn't be that much of a struggle as long as you have a rigid plan and a significant income source.

Loan Philippines
rating:
4.5

/5 from

819

votes.