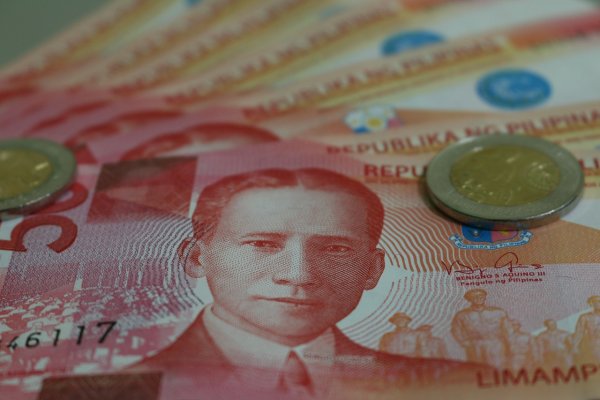 Taking an auto loan is one of the simplest ways to own a car in the Philippines. That's because buying a car in one lump sum can be expensive and impractical for some Filipinos. Auto loans are here to make the process affordable. With a car loan, you get to drive a vehicle of your choice while making payments in manageable installments spread over structured repayment period.
Suppose you have to ride the train or bus to work everyday; when you get your car, at least you will get to enjoy the mileage while stuck at a traffic jam. Every once in a while you will get caught up in traffic, especially if you live in a congested city like Metro Manila.
With an auto loan of your choice, you can now manifest your dreams of driving that SUV you have always imagined.
Why you May Need to Apply for a Car Loan
You may seek auto loans in Philippines for many reasons. Some of them include:
To ease the burden of buying a car by spreading the payment into payable instalments over a defined period.
To buy another vehicle using your old car as collateral.
To reimburse money used to buy your car if you need finance for other uses.
To refinance an existing car loan.
Auto Loan Features: What you need to know
Here are some typical features of car loans in the Philippines.
Minimum monthly requirement: PHP50,000.
Interest rate payable: Ranges between 4.63% and 27.28%.
Loan tenure: up to 5 years.
Amount you can borrow: Up to 80% of the car's value.
Bank auto loan Vs in-house financing/car dealer
When applying for an auto loan in the Philippines you can through two channels: a bank or through a car-dealer, otherwise known as in-house financing. Each option has its pros and cons.

Bank auto loans:
With banks, you can borrow up to 80% of the loan. That means you only have to put down a deposit of 20% the price of the vehicle. Although you get to drive the car, it is not fully yours until you complete paying off the loan. Should you default in clearing the loan, the bank will repossess your vehicle.
Here are some pros and cons of auto loans from banks:
Pros:
Competitive rates: By going through a bank, you may be eligible for competitive interest rates compared to in-house financing. Banks can charge interest rates as low as 6%.
High-priority clients can get pre-approved. If you have a sizable account and an outstanding reputation with the bank, some banks can pre-approve your loan.
Enjoy freebies like credit cards with reward points or insurance covers.
Cons:
Stringent approval process.Banks require a fair share of documents before they can approve your car loan.
Huge down payment. Compared to car dealers, banks ask for a large down payment (up to 20%). With in-house financing, they may accept a lower down-payment; it can range between 10-15%.
Longer approval time. Although banks can process your auto loan with 3-5 business days, there are ever factors that influence the process thereby causing delays. Like long queues; the extra paperwork that needs to be done.
In-house financing:
Pros:
Lower down payments: unlike banks that ask for at least 20%, many dealers ask for about 10-15% up front. Some dealers will set a fixed amount as the down payment. The price of the car is equivalent to the remaining percentage; the loan amount.
Few eligibility requirements: Car dealers ask for minimum documents and the background check is not as strict.
Fast approval time: Because the requirements and paperwork is minimal, loan approval is fast.
Enjoy unique freebies: It is hard to resist freebies like free seat covers, floor mats, tints, chattel mortgage, routine maintenance checks, and even free labor.
Cons:
Expect to pay higher interest rates; up to 10% p.a.
What do you need to apply for an auto loan?
With most lenders, the typical requirements for applying for a car loan are as follows:
Completely filled application form. If you have a spouse, you need a separate form for them to sign.
Your national Identity cards.
Proof of Income. Use a COE or the ITR for employed applicants. Self- employed applicants can attach their ITRs, financial statements, business registration statements, or bank statements. The seafarer/ seaman should attach the latest crew contract, COE, and proof of monthly remittances.
Proof of billing to show your residence.
Best banks for auto loans in Philippines
Some of the top rated banks with best auto loans in the Philippines include:
BDO Car Loan.
BPI Car Loan.
PBCOM Car Loan.
RCBC Car Loan.
Union Bank Car Loan.
Security Bank Car Loan.
AUB Car Loan.
Planters Bank Car Loan.
UCPB Car Loan.
Final thoughts:
You now have the floor. The decision to go for auto loan at a bank or a car-dealer is all up to you. You will have to reflect on your needs and financial status, and see what works for you. Should you choose a bank, the process can be a little demanding but on the bright side, the interest rates are pocket friendly. With the other option, you can have your car as soon as possible but be keen on the terms and conditions. The interest rates can be hefty and the terms unfriendly. Take your time; move with a strategy.
For starters, you can try auto loans calculators to estimate how much in interest you will pay for a respective borrowed amount within a given loan tenure.

Auto Loans
rating:
4.5

/5 from

813

votes.