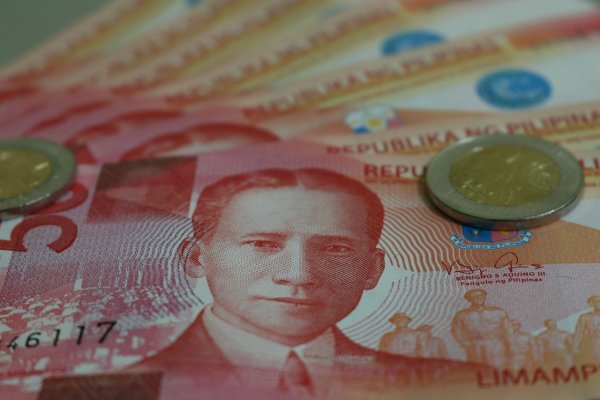 You've probably heard or read about how it is affordable to live in the Philippines. Well, that couldn't be further from the truth but at the same time it does mean it is a smooth run. Many Filipinos are working long hours to make ends meet. While existing research estimates that you could live comfortably while earning around PHP40,000, not every Filipino is lucky enough to be earning that figure. And even for those Filipinos earning such a figure, it is true to say that money problems are inevitable.
That's why loan applicants are a combination of people earning diverse incomes. Times will come when you may be in need of money to take care of a pressing financial matter, or buy an item you've been eyeing. Unfortunately, you may find yourself in a difficult position; you are low on cash-flow to finance your purchases. In such scenarios, it is not uncommon to find yourself in search of a loan. It can be a quick loan or short-term loan.
Online lending companies in the Philippines are a few of the options you can explore.
Before we tell you about which P2P online lenders to pick from, let's see how see how online lenders in the Philippines are different from bank products.
Online lending companies Philippines vs. banks loans
Online lenders are also referred to as Peer-to-peer (P2P) lenders. P2P loans are fairly different from bank loans. That is, the nature of the loans, interest rates, repayment period, and the terms allowed.
Flexible and competitive rates
Although in some cases, bank loans come at a fairly lower interest rate than their counterparts, online loans, P2P loans can as well offer friendly rates. However, you are not always guaranteed to get competitive rates. When dealing with a high risk loan, the rates can hike.
Faster, smoother application process
With banks, the application process can be cumbersome because of the strict documentation standards that you have to meet.
Besides that, with a lot of paperwork to get through among other factors, the time may take some days. The official waiting time can be 3-7 working days but with paperwork delays and long queues, you could be waiting up to two weeks.
In contrast, online lending companies make it convenient to apply for available loan products. Online lenders ask for minimum requirements, hence a lower entry barrier for both borrowers and investors compared to banks. That means fast approval of loans, but on the flipside a high-risk for some loan products.
More return for your money
With online lending companies in the Philippines, not only borrowers stand to benefit. Investors also have an opportunity to earn passive income. For investors who are seeking places to invest their money and earn a decent ROI, P2P lending companies may be a lucrative spot.
Investing in bank shares may not always be profitable given the average interest rate per annum is roughly 0.25% p.a. With P2P lending, you can get a return averaging 10-15%. If you were to invest with banks, you wouldn't earn a decent ROI as you would with P2P lenders. Still, there are many factors to in-play here when making a decision on which way to go.
Here are seven (7) online lenders you can check out. We've only picked a few; the list is a long one.
7 online lending companies, Philippines: Take your pick
1. First Circle
Based in the Philippines, First Circle offers loans to Small Medium Enterprises (SME). Filipino bases entrepreneurs who are seeking extra cash to boost their business. First Circle only caters for business that need financing. They do not deal with personal loans, auto loans or home loans.
Features:
Interest rates: 1.74% per month; plus a processing fee adding up to 1.99%.
Amount you can borrow: Ranges between PHP10,000 and PHP10,000,000.
Loan approval time: Up to 5 business days.
Typical requirements:
Complete your profile: both personal and business details.
Submit a copy of your purchase order or Invoice.
A valid government-issued ID (Driver's license, passport, PRC ID, TIN ID, etc.).
Proof of billing.
DTI or SEC certificate
BIR certificate of registration.
Perajet.Ph is a financial company based in the Philippines, and supervised by SEC. The company provides Filipinos specifically based in Manila with short-term online loans.
Features:
Loan amount: ranges from PHP5,000 and PHP35,000.
Interest rate: 0.5% per day.
Repayment terms: 3-12 months.
Loan approval time: Within minutes to 24 hours.
Requirements:
Provide valid IDs (passport, Voter's ID, Driver's license, TIN No, Company ID, etc)
Have a stable income source. (You will need to submit the latest Payslip or certificate of Employment).
3. FundKo
A subsidiary of GIDC, FundKo is a one-stop shop for working student loans, maternity loans, personal loans, salary loans, SME business loans, and credit card refinancing. You can borrow small amounts as less as PHP15,000. This lender has one of the cheapest rates in town.
Features:
Amount you can borrow: PHP15,000 and PHP250,000.
Loan tenure: up to 3 months.
Interest rates: 0.05% per day.
Approval time: a maximum of two (2) days.
Requirements:
Not all loans come in the form of cash. Some loans can be in the form of non-cash. Home Credit PH provides non-cash loans to Filipinos who wish to own home appliances and mobile devices. This can be gadgets like computers, microwaves, laptops. Home Credit PH partners with dealers to enable you to own items on hire-purchase order. That means you will pay a down payment for the item you want to purchase. Once in possession of the loaned item, you pay the loan in installments.
Requirements:
2 Valid IDs (at least one should be government issued).
Be above 18 years.
Have a stable source income source.
5. MoneyMatch
MoneyMatch is a product of FinTech Global Resources, Inc. It is a P2P lending platform for a wide range of loan products.
Features:
Interest rates: starts at 12%.
Loan approval time: 3-5 business days.
Loanable amount: from PHP 25,000.
Requirements:
Two Valid IDs; government-issued IDs.
Bank statement reflecting six months.
Audited Financial Statement or Business Permit (Where applicable).
6. Blend.ph
Blend PH is an online P2P lender. The Inclusive Fintech Company started its operations in 2018. It is a hub for both borrowers and investors.
Blend offers a wide range of loan products, including:
Personal loans: PHP 50K – P2M.
Quick loans: PHP 10K – P40K.
Seafarer loans: PHP 50K –P500K.
Salary loans: PHP 10K – P25K. Franchise loans: PHP 50K- P2M.
Features:
Amount you can borrow: between PHP10,000 and PHP 2M.
Competitive interest rates: 0.26% per day.
Loan tenure: 1 months to 3 years.
Quick approval time: 1-2 days.
No collateral needed on the loan.
Investors can invest as low as PHP5,000 and earn up to 30%.
7. Loan Ranger PH
For those Filipinos who are seeking quick, online cash loans in the Philippines. It is operated by a fully registered and licensed company, First Digital Finance Corporation.
LoanRanger is one of the fastest quick loan providers in the Philippines. Return customers can get their loan approved within a few minutes. If you have tried getting a loan with many online lending companies in the Philippines, try your luck with Loanranger.ph. Even if you don't have an outstanding credit report, Loan Ranger will not turn you away.
Interest rate: 9.75% per month.
Loan approval time: Within one business day.
Loan amount: PHP3,000-PHP10,000.
Loan repayment terms:
Typical requirements:
Government ID
Facebook account.
Have a stable income source.
Final Thoughts:
If you think about it, there are several options to borrow money as a Filipino. Ranging from family and friends, which is common but not always a good option, to banks and credit unions.
When you have tried your luck with all other options, but failed, P2P lenders may be your best option. You can opt for online lending companies in the Philippines not only when you want to borrow but also when you want to kickstart some investment options.

Online lending companies in Philippines
rating:
4.5

/5 from

684

votes.