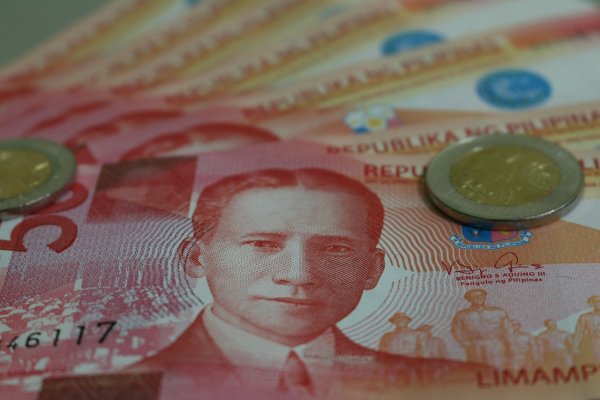 That's an interesting observation considering the fact that the majority of Filipinos don't have a bank account. Perhaps because some live far away from the main branches or it could be many people find banks exceedingly intimidating, which is true.
What is a bank loan?
A bank loan is money lent to an individual, a business, or a company to be paid back within an agreed period. A loan can be a one-time amount or an open ended credit up to a predetermined amount. Also, the bank sets the interest rate, amount of instalments, and the loan period.
Bank loans vs. private lender loans
Bank loans come with lower interest rates compared to private lender loans. Banks have access to a large pool of funds as depositors have to hold money in checking and saving accounts. Banks are able to offer lower rates because of the influx of funds from depositors. As for private lenders, the institutions have to rely on investors and other banks for financing. For a private lender to remain in business, the loan usually comes with steeper rates than a bank loan.
The major downside bank loans have compared to other loans:
Should you opt to go with a bank loan, keep in mind there is no guarantee you will get one. The loans come with a stringent screening process, and the approval time may take several days as the bank reviews your application.
Plus, even though banks tend to charge a lower interest rate than their counterparts, in most cases, the rates banks offer are slightly below the average rate private loaners are charging. Let's a private lender is offering a loan at rate of 12%; a bank loan will probably fall to 9-10%.
In some cases, private lenders do have an upper hand. However, they aren't always the option available for customers.
Supposing you are on the fence on whether to go with bank loans or a loan from a private, the best approach is to weigh which option suits your financial scenario, and go with it. Don't give it too much though as long as you decide what's good for you; what will make you happy.
What do you need to qualify for a bank loan in the Philippines?
For you to qualify for any loan with banks in the industry, there are specific requirements each financial institution will require you to meet. The most typical ones include:
1. Good credit score
A credit score is awarded according to your past loan repayment history. If you paid your loans fully and promptly, you get a good credit score. But if you defaulted, you get a bad credit score.
A good credit score is a requirement for successive loan approval in Philippines.
2. Proof of a constant income
A bank loan approval requires proof of employment from your employer for the past six months. But,self employed individuals must prove a stable income by attaching bank statements and other financial documents.
A proof of income assures the bank you have a source of money to pay the loan.
3. Attach all required documents
Loan application requires applicants to attach particular documents. Failure to attach all the documents leads to negative feedback.
Make sure to attach all the required documents for your loan to be approved.
4. Honesty
People lie about their income, employment status, and occupation hoping to qualify for a loan. Instead, a loan you could qualify for is denied.
Banks can detect inconsistency in your answers if you fill in the wrong information and deny your loan.
Filling the loan form correctly is important if you want you to be approved
Types of Bank loans available in Philippines
Banks in the Philippines offer different types of loans, including personal loans, auto loans, business loans, housing loans, and motorcycle loans. The list is a long one for sure, but here are some popular bank loans in the Philippines:
EastWest Housing loan.
CitiBank personal loan.
BPI auto loan.
Eastwest business loan.
RCBC Bank Personal Loan.
PBCOM Personal Loan.
Union Bank Car Loan.
Security Bank Car Loan.

Bank Loans
rating:
4.5

/5 from

784

votes.